Pediatric Chiropractic at Chiropractic Wellness Center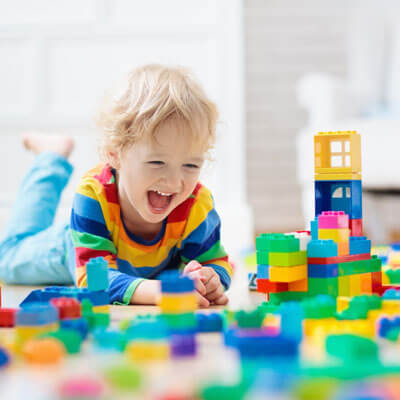 We are proud to serve children in Fort Collins, CO and the surrounding communities.
Chiropractic care is not just for adults. In fact, every single day there are more and more parents seeing the many benefits of their children seeing a chiropractor.
Some of the benefits are improved sleep, improved behavior and attitude, and improved immune system function.
Why Choose Chiropractic for Kids?
Children encounter many physical stresses in their life that you may not realize. These stresses can cause your child's spine to have issues in growth and development.
The first thing that we will do when you see us is take a thorough history of your child's health. You are able to explain to us any complaints that you or your child may have. We will then do a complete physical examination of your child's spine. We want to ensure that all areas are working, functioning correctly and in proper alignment.
Chiropractic care for kids is extremely gentle, so there's no need to worry about them experiencing any pain or even 'popping' or 'cracking' sounds. If you're nervous about what they might feel, we're happy to show parents exactly what we'll be doing on them before ever touching the child.
At Chiropractic Wellness Center, we welcome children of all ages and walks of life to experience the benefits of our care-from newborns to toddlers, teens and every one in between.
Frequently Asked Questions
Is Network Spinal Analysis Recommended for Children?
Yes, children
love their NSA care
, and my staff love working with children and their families. It is so gentle and relaxing. Children generally respond very quickly to their care, and parents see the results of improved health and wellness early on. Most parents say their children seem more calm, happier and loving while under care. Others say the children's level of immune problems, such as ear infections, colds, allergies and asthma, diminish significantly. Infants who exhibit such issues as colic, digestive problems, reflux, poor sleep or difficulty nursing also respond well to this chiropractic care, making early parenting much less stressful.
On a personal note, entraining my family has been a wonderful experience. We have not had to deal with any minor or major illnesses!
What will NSA feel like for my child?
An NSA entrainment feels like a gentle contact of my finger upon an area along the spine. The contacts usually elicit a feeling of deeper breath, tingling sensation, increased heat or blood flow, or overall peacefulness throughout the body and mind.
Sometimes, the things that bring about the greatest changes are those that are most gentle or subtle. For example, just a few words or a smile can turn someone's day around. A bee buzzing around you may create lots of commotion. An NSA entrainment gently opens you – your nervous system, your core – and allows healing to take place within you. It doesn't hurt at all. At our Fort Collins chiropractic office, it is viewed as a very peaceful process. Most children don't feel a thing, and love having the therapy done to them.
Will my insurance cover chiropractic for my child?
If your insurance covers chiropractic treatments, it will cover NSA care at our Fort Collins chiropractic clinic. Please call your insurance company or agent for your specific policy details. Our office will give you all the necessary paperwork so you can file your claim and get reimbursed, as we are out of network with most major plans. We will do all that we can to help you get reimbursed, however.
Learn More About Care for Children
We'd love to welcome you and your family into our care. If you'd like to learn more about natural, gentle adjustments for children, please contact us today to book your first appointment.
We can't wait to welcome you into our practice and help your family achieve their goals in health, naturally.
Get started today!
CONTACT US

Pediatric Chiropractor in Fort Collins CO | (970) 224-5006